We only suggest our products, services and equipment we have personally tested and are happy to endorse because we do or have used it ourselves or been told about by our trusted colleagues and partners.
These are designed to make your life easier and the process smoother.
Some are desktop and some are mobile based.
A lot are FREE / Low Cost – But all are worth it!
⚠️ WARNING ABOUT ZOOM VIDEO CONFERENCING SECURITY ⚠️
"If you care about your security and privacy, perhaps stop using Zoom."
⚠️

BE CAREFUL IF USING ZOOM

⚠️
Patrick Wardle, a former NSA hacker and now principal security researcher at Jamf, dropped the two previously undisclosed flaws on his blog Wednesday, which he shared with TechCrunch.
The two bugs, Wardle said, can be launched by a local attacker — that's where someone has physical control of a vulnerable computer. Once exploited, the attacker can gain and maintain persistent access to the innards of a victim's computer, allowing them to install malware or spyware……
"No additional prompts will be displayed, and the injected code was able to arbitrarily record audio and video," wrote Wardle.
Wardle dropped detail of the vulnerabilities on his blog, Zoom has not yet provided a fix. Zoom also did not respond to TechCrunch's request for comment.
In the meanwhile, Wardle said, "if you care about your security and privacy, perhaps stop using Zoom."
Read below for more alternatives… 

Hangouts Meet
Video meetings for your business.
Connect with your team from anywhere. With easy-to-join video calls, you can connect face-to-face with team members around the world. Hangouts Meet is included with G Suite and G Suite for Education.
OFFER 
We can save you 20% off the first year with Google G Suite
Video conferencing: downloading extensions and still dealing with lagging video (sorry… what… no, you go ahead…). 
And while awkward frozen screens are great for memes, they're not great for getting business done.
There needs to be a video conferencing solution that's hassle-free, high-quality, and cloud-based.
OFFER
Enjoy the freedom to live and work where you thrive with easy video meetings from Whereby
Whereby is a flexible tool providing you with video meetings in the browser – no downloads & no logins for guests
4.7/5
Ranked #1 easiest to use on G2 Crowd
**NO OFFER**
The easiest way to create professional live streams
StreamYard is a live streaming studio in your browser. Interview guests, share your screen, and much more. Stream directly to Facebook, YouTube, LinkedIn, and other platforms.
No downloads
Runs in Chrome and Firefox on your laptop or desktop.
Use everywhere
Works with Facebook, YouTube, LinkedIn and more.
Save time
Takes care of the complex stuff so that you can focus on your content.
OFFER 
Interview guests to keep your audience coming back
StreamYard is the perfect tool for live interviews. Have up to 6 participants in the stream.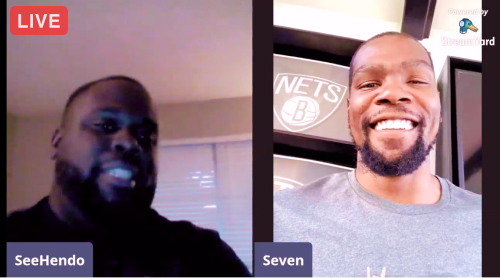 Get more views
Stream to multiple platforms simultaneously! StreamYard works with Facebook, YouTube, LinkedIn, Periscope, Twitch, and custom RTMP outputs.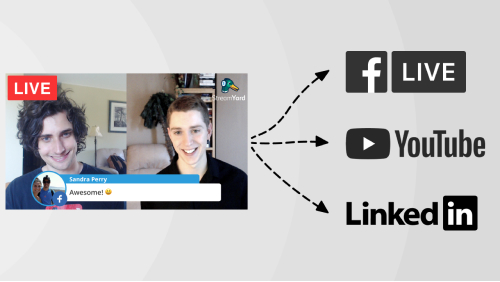 Connect with your audience
Go further than just responding to comments and questions. With StreamYard, you can show viewer comments on screen — talk about making your audience feel special!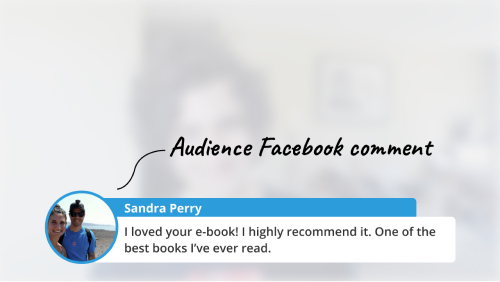 Call your audience to take action
Just type out a call to action and StreamYard will add it to your live stream in a single click.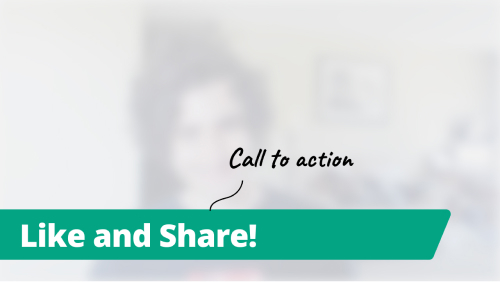 Brand your broadcast
Make the show your own by choosing colors and uploading images, GIFs, and even videos.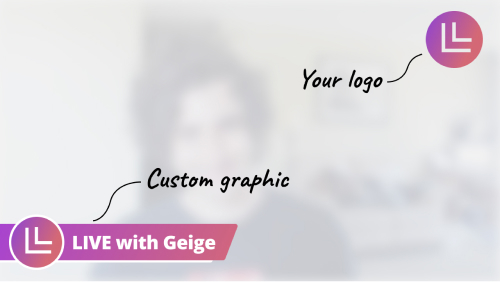 We all have 24 hours in a day, scheduling content allows you to be more efficient with your time and still to show up everywhere.
So you don't need to be online every day every hour, but can focus your efforts more & stay visible online a the same time.
FOR US : After 7 years using another tool , we made the coscious decision to move to ContentCal and to migrate all our clients across too. WHY? 
We can create content together. Collaborate on upcoming posts, share ideas with the team, and use approval workflows to perfect your content quality.
FOR YOU : You get 14 day FREE trial & $30 Credit on your account when you sign up thorugh us : www.itsnomad9.staging.wpengine.com/contentcal
Keywords Everywhere is going to save you a lot of time, time that would have otherwise been spent on copying data from one website while finding search volume from another. Keywords Everywhere lets you find long-tail phrases with their accurate search volume, CPC and competition data.
Keywords Everywhere also allows access to keyword metrics for any list of keywords and lets you download the list in Excel, CSV or PDF file formats.
Sign up today : www.keywordseverywhere.com
Auto appointment booking tool that works with most calendars & allows you to book more work in on autopilot as you get busier. 
Get Book Like A Boss today & never worry about having to scheudle and arrange meetings again, let your customers to choose a time that suits, and let the software handle the booking, reminder and payemtns ( where necessary ) 
Cloud based, browser accessible graphic design with easily resizable social media templates.
Create stunning, consistent, high-converting images that are instantly resized for banners, ads, and social media
Get inspired with ready-made color palettes, font pairings, and headline suggestions
With just a few basic ingredients (logo, text, image, and your brand's HEX code colors), RelayThat conjures up thousands of beautiful designs in every format and size you could want.
You'll be able to drag-and-drop your branded content to your heart's content and publish stunning designs in seconds.
Sign up for the LIFETIME DEAL here.
Acast Open publishes your content everywhere:
Apple Podcasts, Google Podcasts, iHeartRadio, Spotify, Stitcher, and every podcast app on the planet.
Once your show is accepted into those catalogs, Acast Open pushes all your content to all of them — and new episodes are immediately updated on your RSS feed, delivering your podcast to the ears of your listeners on their player of choice
Enhanced office & productivty suite with unlimited storage and archiving, plus interconnected calendar solutions.
Setup G Suite today! Access online & offline. Real-time collaboration. Automatic file saving. Personalised email. Business-grade security. Easy migration. Search your Drive. Shared Drives. Calendar sharing.
Speak to the team to get 20% off your first year : m.me/itsnomad9
RINGR : RECORD A CONVERSATION WITH ANYONE, ANYWHERE IN THE WORLD, AND HAVE IT SOUND LIKE YOU'RE IN THE SAME ROOM.
[Available for mobile and desktop devices] 
SCHEDULE
Send an email invitation using RINGR with a custom message and scheduled call time.
CONNECT
At the scheduled time, all participants connect using the RINGR Mobile app or a desktop browser.
RECORD
Each device records high quality audio while you talk over RINGR's built-in Voice-over-IP (VoIP).
UPLOAD
Once the call is complete, the high quality audio is uploaded to the RINGR cloud.
MERGE
RINGR synchronises, balances, and merges the individual tracks using a little audio magic.
DOWNLOAD
A download link is emailed to the host, with additional formats and separate tracks available to Premium members from the 
ACCOUNT WEBSITE
.
GREAT READS – CHECK OUT THESE BOOKS (FOR FREE)
Tristan Griffiths #ImTristanG  swears by using Audible. Always one to be taking things to the extreme you can listen to this when washing up, walking, waiting, or even swimming or in the shower!!
SIGN UP FREE FOR 30 DAYS // Then £7.99 pcm 
**EXTRA FREE BOOKS if signing up before 7th Jan 2020** 
And see our recommended reading list here ….
HARDWARE & EQUIPMENT UPGRADES - MOUNTS, LIGHTS & AUDIO